Formulate: Your own pocket of hair care chemists.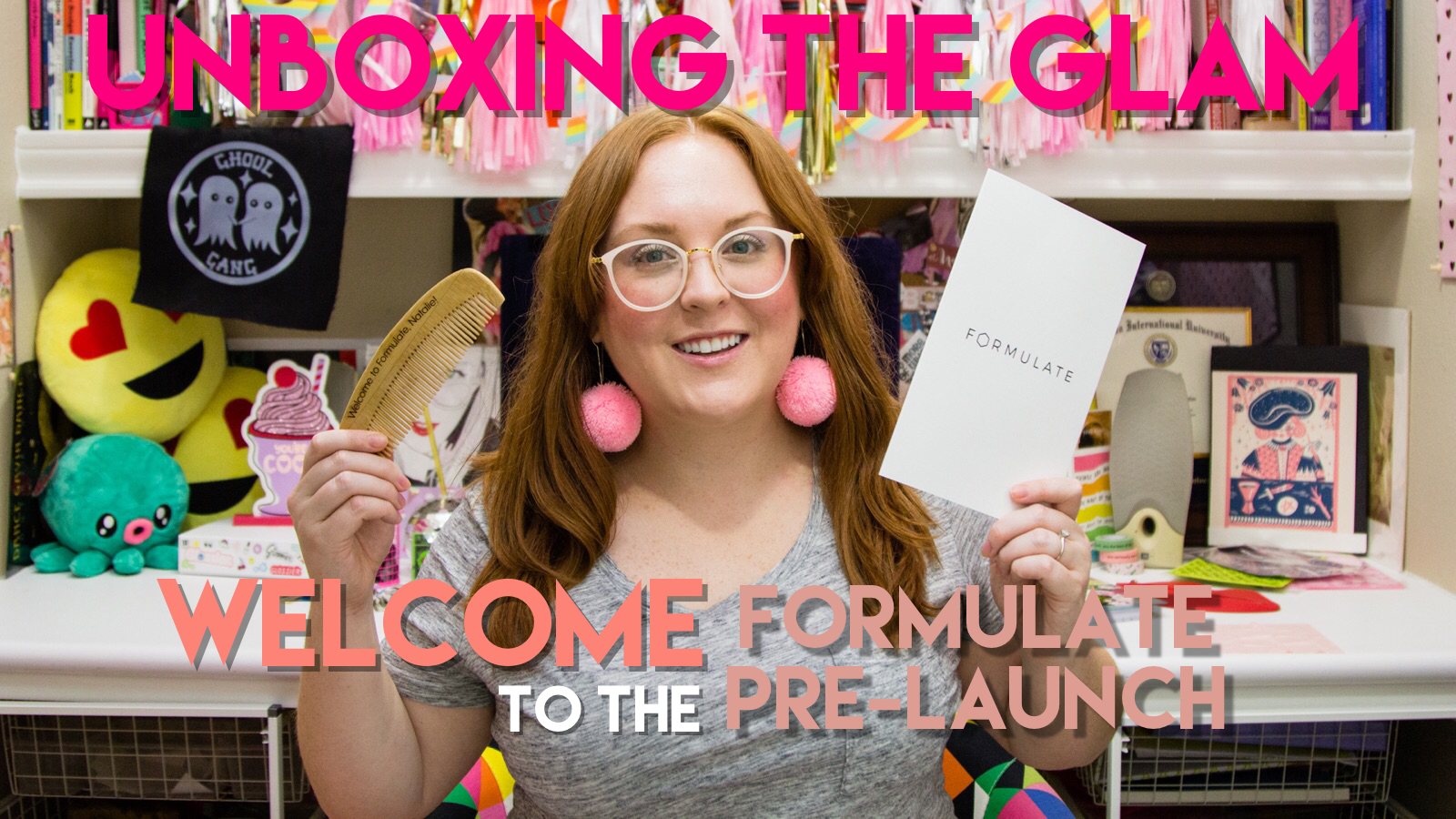 Welcome to the Formulate pre-launch!
This hair care brand (www.formulate.co) is about to launch their full scale production. They reached out for me to be part of their opening campaign. I haven't received any product just yet, but I'll be receiving this for free in exchange for my 100% red hot thoughts review. Curious? Watch the video for a more in-depth look, and then take a sample quiz to see how Formulate works: www.formulate.co/join/invitation/demo.
Want to win your own FREE customized Shampoo & Conditioner (450ml)?
Enter my giveaway here: www.formulate.co/u/gingermeglam. Giveaway ends July 24th. The winner will be chosen at random and emailed an invite code to select their own customized set.
Want early access?
Even if you don't win, I'm giving out 10 early access invite codes. Want one? Find my Formulate post on Instagram and comment to receive a code. This will give you access to purchase your own customized set, before it's available to the public.
What does the early access code get you?
The initial package offering for all early invite code users is a 3 shipment supply for $130, shipping included. Each Shipment has a 450ml bottle of their custom Shampoo & Conditioner. Dependent on length of hair and weekly use each single shipment will last for between 6 & 9 weeks. If you're a 6 week person the package ends up being a 4.5 month supply overall, if you're a 9 week person it's a little under a 7 month supply! (At $130 that's a little over $43.00 per shipment.)
What if it doesn't work for me?
Formulate is engineering and formulating each customized shampoo and conditioner so that they are the BEST product for each individual. If that's not the case for a user - they want to make it right.- If users are not happy with their initial customized formulas and don't want to continue the feedback|reformulation process for their future shipments they can initiate a FULL REFUND within the first 30 days of use.- If they have fully used their initial shipment, but no longer wish to receive their 2nd, and 3rd shipments, they can initiate a partial refund prior to their 2nd shipment being sent out.If you're struggling with your hair, Formulate doesn't want to pile on by struggling with their company as well. :)GOOD NEWS: This hair care brand is sulfate free, paraben free, and cruelty free. It's a win for everyone.
Have questions about the ingredients and scents?
Please feel free to email support@formulate.co .
Follow Formulate on social media:
InstagramFacebookTwitterPinterestThanks for your support! I hope you try this hair care system with me, too. :)XoXo Kitty