And Out Come the Boobs Brings Alternative Fashion to the Breastfeeding World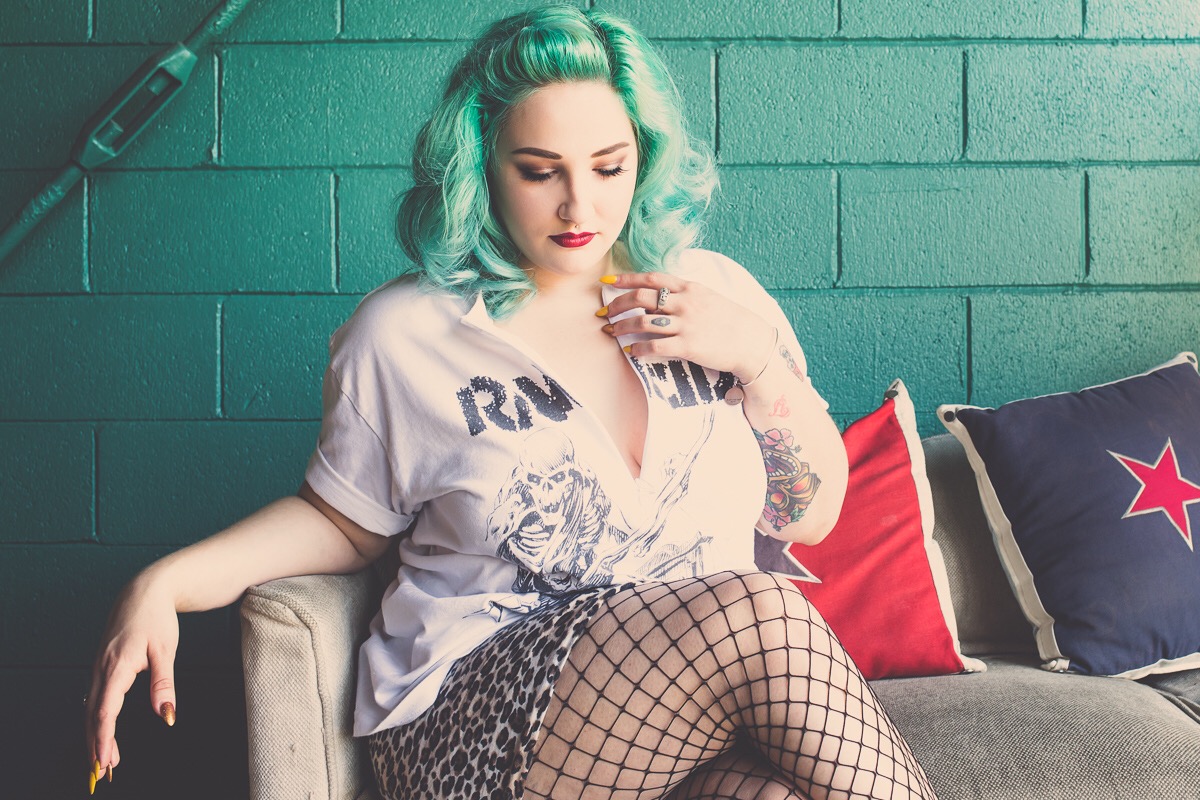 Keep your style, punk rock mamas!
All photos are used with permission from And Out Come the Boobs. Credit: portraits35.com 
I remember the days of attempting to breastfeed and the nursing shirts available on the market. The tops weren't the cutest and they certainly didn't represent my style at all. What a bummer! Although I didn't end up  continuing with breastfeeding, I wanted to pass along this super rad mama-owned business that you should check out: www.etsy.com/shop/AndOutComeTheBoobs. I'm delighted to help someone else find this and hope that it helps your nursing journey.If you're expecting, currently breastfeeding, or know someone who will be/or currently is nursing, consider this alternative nursing tee brand that helps keep rocking mamas feeling like themselves. (Fun fact: I'm a big Rancid fan, so the name is a great little way to clue you in on the styles that await.) This collection released on May 4th, so you're getting a fresh preview of what's in store. Get excited!!!
A little bit of background from the co-founders of And Out Come the Boobs:
Co-founder Hannah McFaull:
"After I gave birth to my daughter, I felt like I was losing my identity. I was trying to hang on to my sense of pre-baby self and struggling. It's hard enough being a parent to a tiny human without also worrying about what to wear"

We insert invisible zippers in a way that protects the design of the artwork on the shirt whilst allowing access for nursing. The shirts are practical, comfortable and affordable - all important things to consider when you have a newborn.

We also offer a customization service for shirts people already own, and take custom requests.
Co-founder April Hobbs:
"For so many new moms, the ability to wear something you feel confident in can be a game-changer. For so many punks, metal or alternative parents, their appearance can be a huge part of the way they express themselves and their identity. Being able to contribute to that in any small way is really important to us"
What types of tees can mamas wear to keep it metal?
The new collection includes shirts from:
Operation Ivy
Black Flag
Agnostic Front
Rancid
Bob Marley
Plus 12 other punk, metal and rock shirts!
Previous collections have included music icons such as:
Johnny Cash
Iron Maiden
David Bowie
Led Zeppelin
And Out Come the Boobs also creates custom shirts with pop cultural shows and characters like Stranger Things, Bill and Ted, and Mr. Rogers. These styles have flown out of the Etsy store!
Customize your own or buy one that's ready from the latest collection.
No matter which way you go, it's great to see mamas feeling comfortable and seen in their own identity. I love that this brand gives mamas the 3 most important things for a new or seasoned mama: these tees are affordable, comfy, and practical.
Which one is your favorite? Or would you get a custom tee?
For more information on where you can grab one, visit the etsy store here.
XoXo Kitty