What to pack for ACL: Beauty & Style Edition on Studio 512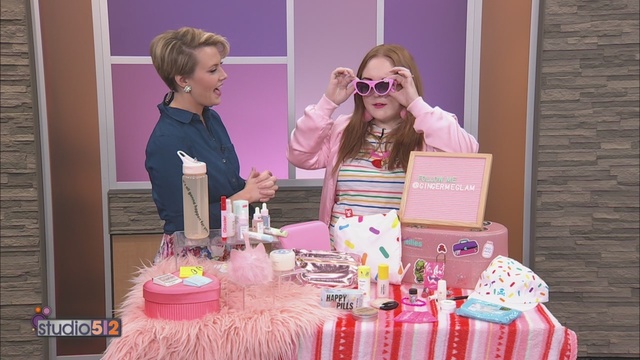 Shop these items featured on TV!
*If you purchase items linked below, I will get a % commission. Thanks for supporting me and my blogging goals. You rock! XoXo*
Glossier
I'm a rep, so your first purchase gets you 10% off. :) Here's my link to get moisturizing:www.glossier.com/reps/nataliemerola
Johnny Cupcakes
I'm a Cake Dealer for this deliciously sweet apparel and accessories brand. Shop with my link, and support your local JC Cake Dealer here: bit.ly/ShopJCwithKitty
Red Earth
I'm also a rep for this awesome beauty brand, too. Try out this raw beauty brand with an affection for authentic women. Do you stay strong in your own power of imperfection? Let's break the rules together and keep beauty fun! Use my code 'XOgingermeglam' for 15% off here.
Accessories on my Amazon Influencer storefront
Shop all sorts of accessories similar to the fun ones you see here. Enjoy what you find!www.amazon.com/shop/gingermeglam Thanks for watching!XoXo Kitty