Firmoo Eyeglasses Review 2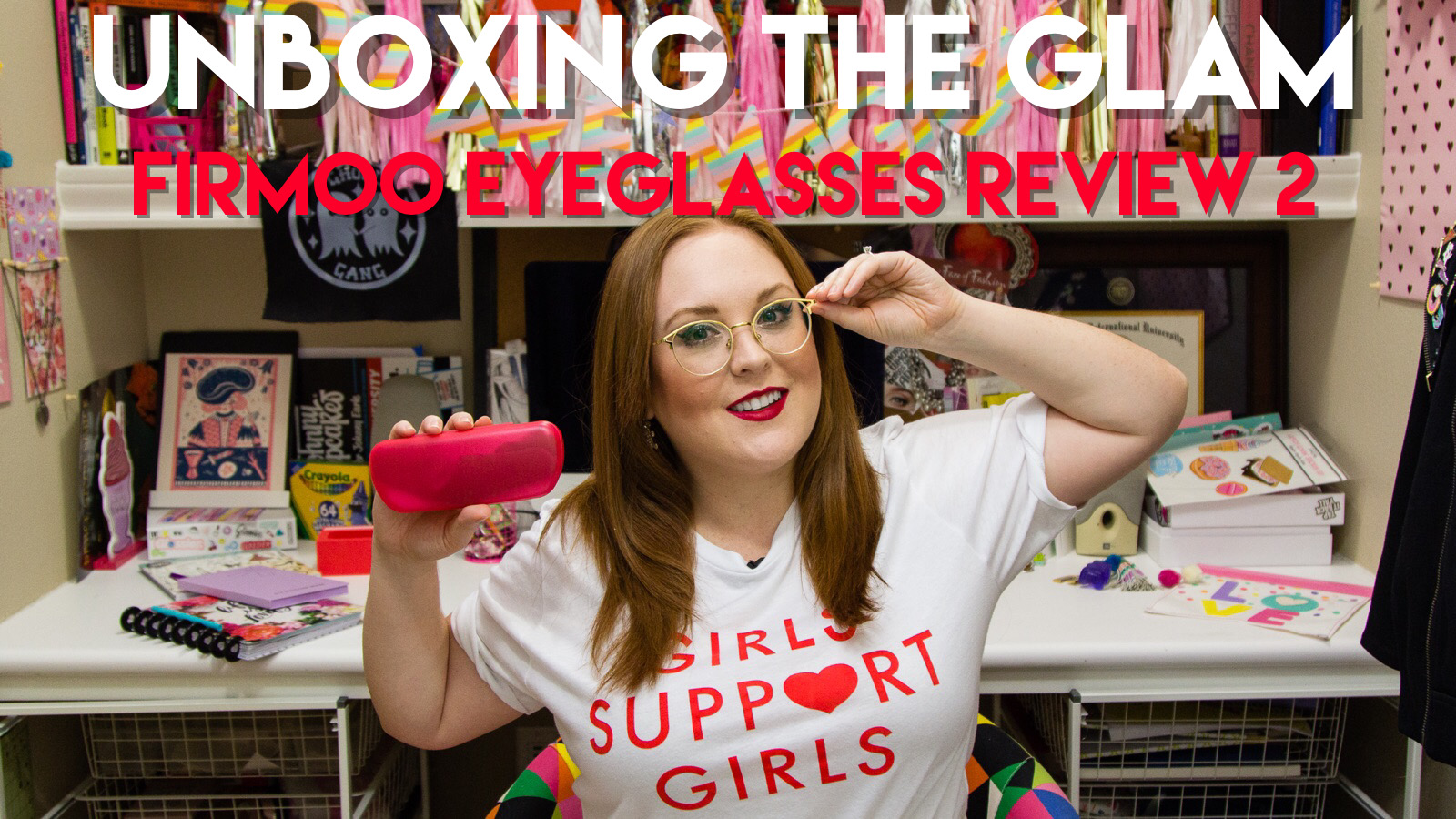 Need new glasses or sunglasses? Both?
Firmoo has tons of stylish glasses under $39, so you won't break the bank. You can customize each order to match your needs and face shape. Want to rock my pair? I'm wearing the S943 in Gold (C77-F). ***Firmoo gave me credit to buy glasses in exchange for my 100% red hot thoughts review.***
First time around here or looking for an eyeglasses/sunglasses change?
If it's your first time purchasing, the experience is simple. First select glasses based on your primary area of interest. Do you prefer unisex glasses or something more feminine? Either way, there are tons of styles to select for your gorgeous face.
Customize the fit and look.
Once you find the frames for you, you can fill out your prescription information, verify it, and start customizing your pair. It will ask you about coatings, transitions, and other options you might want to add on. Once you've completed your customization, add it to your cart, and get ready to check out. From there, you can enter my code in for 50% off.If you're not new to purchasing glasses online, and/or you haven't had luck finding the best glasses for your face shape, not to worry! You can select from the glasses pre-selected to best flatter your frame. Frames on frames so you'll look your best! Upload a quick selfie or photo from your device, so you can visualize more or less what the shape will do for you.
Enjoy.
I've done this before and it has helped me find cute glasses, without worrying if it'll look amazing or be a total flop. Thankfully, you've got all of these tools to set you up for success. :)———Shop my glasses, S943 in Gold (C77-F), here: http://bit.ly/FirmooSignUp and use the code "d4a2b" to get 50% off. I get a small amount of credit to use towards future orders, when you shop with me.
———Share this Amazon promo code with your friends and family, so they can enjoy shopping with Firmoo, too:Order Firmoo glasses at Amazon: http://bit.ly/FirmooglassesFor 15%OFF, use code: 15ORDER100————