Business and Babies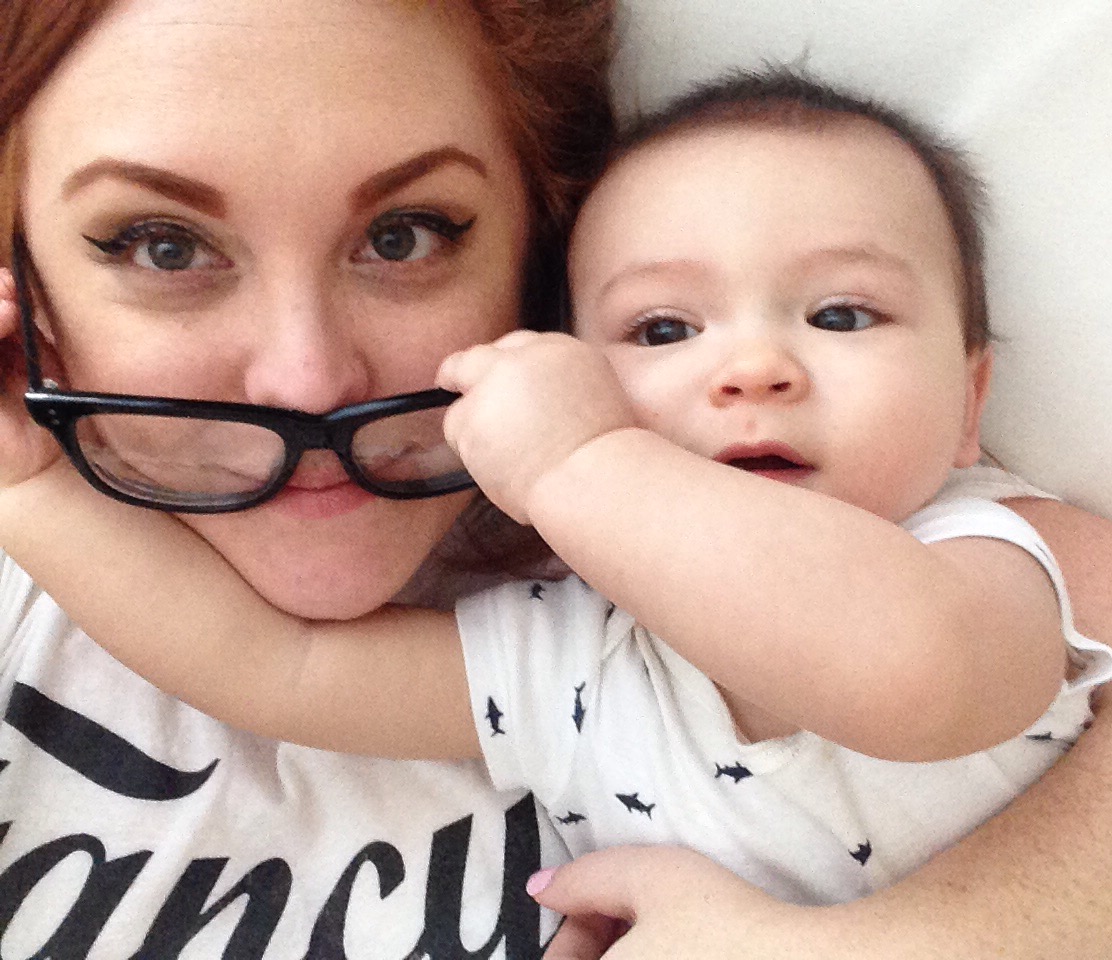 Business and babies: How do I find time to schedule business, exercise and errands, while raising a baby?

 Patience, planning and meditation help everything run smoothly.
I make sure all priorities make their way into my iCal as soon as possible. Otherwise, it probably won't happen. No one likes overbooking or getting stood up, so make sure to create solutions and not problems :). After taking care of business tasks, I schedule my errands in between the priorities. Once that is all configured, I add in at least 30 minutes a day of mindful meditation. Thankfully, Gavin takes two or three naps a day and sleeps through the night, so there's no way I can use the excuse that I don't have any time.
How do I do it?
Time management is crucial.
Because he sleeps well, I get to focus on planning, working and meditation more. I absolutely love the close proximity to my baby, while writing away in my pajamas during the day. When I need a break to recharge or rethink something, Gavin encourages me to join snuggle time or watch him crawl around his room.
Taking breaks, eating on time and checking off the list as I go, it becomes a more flexible and manageable experience.
Like anything else, it is hard at first, but eventually,
you find your own rhythm
. Knowing exactly what your family needs is something that 
only you, your spouse (or maybe you're flying solo in the super mama role) and baby
will know what is best for your needs.
Here are some tips and examples of how to schedule in everything:
Prioritize tasks and errands.
Plan an attainable workout and/or meditation schedule.
Be prepared for things not to go according to plan.
Always have a fully stocked baby bag
Bring snacks for baby AND you.
If you can't physically break away from your baby, you can wear your baby in a carrier and bond through mommy-baby yoga.
Take naps when baby naps!
Use your agenda to its full potential.
Set alerts with loud ringtones.
Plan a few weeks in advance, or as soon as possible.
Remember it is okay to not have the whole house in order at all times.

RELAX AND ENJOY YOUR BABY! :)

Babies grow fast, so get in all the baby snuggles and love while they're still small.
Having a baby filters out people who do not belong in your life.
Babies symbolize love. Our baby is part of our family and joins us on our shoots and anything else that we do. He makes the creative process a pleasure and brightens up the day with his smile. People who value family time also love when we bring him along for the ride. Babies tend to pick up on people's sense of character, so it's easy to weed out who is who among the crowd. It's truly never a dull moment. Gavin keeps us on schedule!
No matter what, do everything with love and stay calm.
Even if all hell is breaking loose in the form of a wicked diaper or I'm stuck in traffic with the baby, I find ways to take a breath, relax and enjoy our time together.
My little man
is 8 months old. Luckily, I've been able to stay at home with him and take him out with me everywhere I go. Gavin is accustomed to video and photo shoots, so he usually is peaceful with his bottle, teether, and people watching. It's not as
hard
or
sacrificial
as fellow millennials think. And in that respect, I seriously think we hit the baby lotto. He's such a great baby. Gavin is my mellow little guy. :)
Make no mistake: it does take a village to raise a child!
There are a lot of reasons millennials think it is hard to raise a child and also find the time to schedule in everything. However, we personally refuse to use any excuse for lacking responsibility or forgetting to follow our dreams. We actively encourage others who are looking to start a family to have a family and never give up on their dreams. It is all possible, but it requires willpower and mental strength.
We aren't missing out. No FOMO here, thanks.
Our life is complete, and Gavin makes it that much sweeter. He fills us up with so much love, and it feels weird to go out without him. Once you have a child, your perspective changes and your heart is filled with more love than you could ever imagine.
Here are some ways to have fun with your new baby: